I've been meaning to post this for a while, but time seems to have gotten away from me.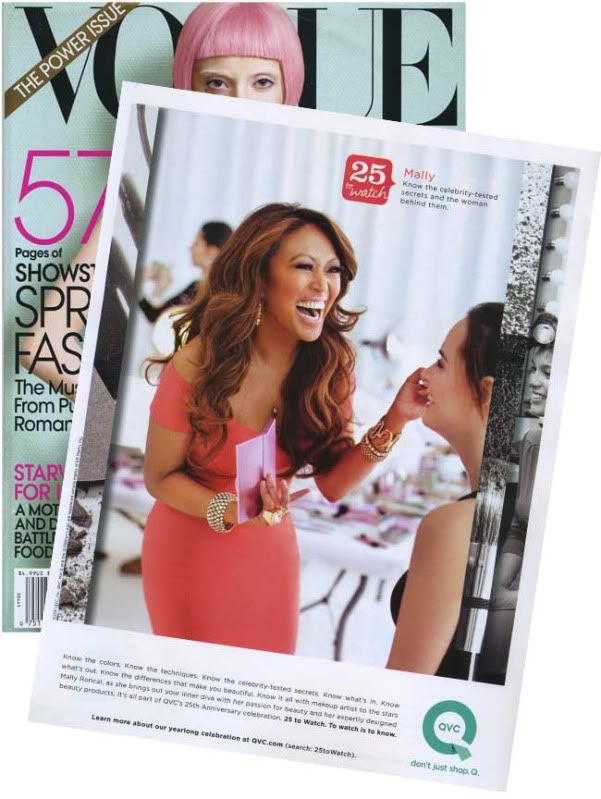 If you happened to pick up the March issue of American Vogue, you might have seen me in an advertisement for QVC and Mally Cosmetics.
Of course, you might not have seen me either, as I'm not really the focus of the photo. But, yep, that's me... The behind-the-scene shots from the December shoot can be seen here.