Five things I'm grateful for this week: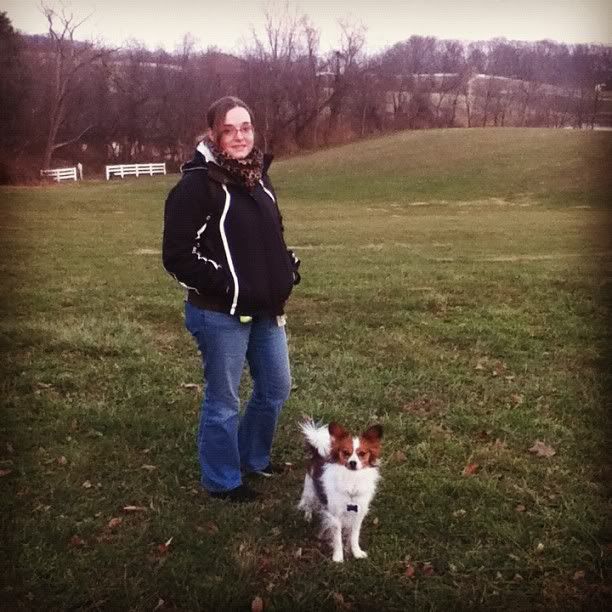 1. Time with my sister. Having a married sister who has a very time-consuming job means that I don't get much quality time with her. This week, though, we took Cole for a walk at the dog park (he's afraid of all the other doggies, silly bear!), then rented a movie, ordered Italian food, and settled in for a cozy evening together.
2. Work! I really enjoyed being off from work for three weeks during the holidays, but my wallet is definitely feeling the strain. Not only did I start working again at the language school where I work 30-something hours a week as an English tutor, but I also shot a "commercial" for QVC. It's nice to be doing a little modeling again.
3. Friends coming together. One of my gifts (I think) is bringing people together. I love introducing my friends to other friends; it makes for a wonderfully interconnected group. My friend Morgan is a close friend from college. We took a class together (fashion illustration) and did a study abroad together in Paris. She's awesome-- smart, gorgeous, savvy. I can't say enough nice words about her. Meanwhile, Matt and Corrie are my best friends in the world. I became close to them when I met Corrie at a model casting. We shared a bit of our life stories and immediately clicked. They're two of the most loving, wonderful people I know, and I'm so thankful that God brought them into my life. Anyway, last week Morgan was in LA working as talent/stylist on a commercial when the producer decided they needed another actress. Morgan immediately thought of Corrie for the part (they know each other from the days when we were all living in NY), and voila, Corrie booked her first commercial in LA. Morgan sent me the above picture of her, Matt, Corrie, and their 6-month old baby. I wish I could be there with them, but it warms my heart to see my friends gathered together.
4. Warm weather. I wasn't looking forward to returning to the Northeast after my time in Texas, but with temperatures mostly in the 50s, it hasn't been bad at all. I walk four miles roundtrip to work most days, so the temperatures have been great for easing me back into winter weather. Next week will be much colder, but the milder temperature will have hopefully helped me to acclimate from sunny Texas's weather.
5. Music! One of the great things about January is that it gets you thinking about what's most important to you. Music-- more specifically performing it-- is something I value very much. On Tuesday I attended the rehearsal for the Newark Symphony Orchestra. We're practicing Ravel and Debussy for our March concert. Yeah! Tomorrow I'm meeting with the group of women that I play quartet music with. We'll meet up, play for a while, break for a potluck, and then play some more. It's wonderful. Really.
What are you grateful for this week?