This past week we were in Cherokee, Texas (population 175) to celebrate New Year's. My aunt and uncle live there and my cousins live a short drive away in Valley Spring, Texas. We all hail from South Carolina, so we used to gather there during the holidays, but after my grandma died, it all sort of came to a close. This was the first year since her death in 2009 that we gathered together during the holidays. My parents went, as did my niece, and we had a splendid time shopping, eating, and enjoying the beautiful weather.
One of my New Year's resolutions is to stop and take time to be grateful for the blessings in my life. Here are five things I'm grateful for this week:
1. The beginning of a new year, which enables me to wipe my slate clean and begin anew. (Of course, I know my slate is already wiped clean by the blood of Christ, but the turning of a calendar year helps me to reinforce that in my head.)






2. Time with my beloved niece. I'm particularly grateful that she got to come with my family to Texas and meet her aunts, uncles, and cousins for the first time.






3. That I've gotten to grow up being exposed to the country, the suburbs, and the city. My family moved to the heart of suburbia when I was a teenager, but much of my family lives in more rural areas. When we go visit them, we ride horses, go fishing, shoot guns, eat plants and animals from the wild... it's very thrilling and shows me a different side to life. As an adult, I've spent most of my life in the world's big cities (New York, LA, Dubai, Mumbai...), and I'm thankful that I've gotten to experience that as well. Sometimes I feel like that song-- "I'm a little bit country and I'm a little bit rock 'n roll."




4. Sweet doggies. Last week we got the call that my sister's dog had died after getting into chocolate. It was a sharp reminder to value the time we have with these sweet creatures. (Click here to view an interactive chart that shows how much chocolate is toxic to a dog). My aunt's dog, Tee, became my best friend in Texas and at night she would curl up with me on the couch where I slept. I truly believe there are few joys in life which are more sublime than having a dog planted next to you, blissfully asleep.


5. Family. My family moved around a lot while I was growing up (by the time I was 13, we'd already lived in six different cities which were scattered from Texas to South Carolina to Delaware), so seeing relatives was a luxury reserved for holidays (and often bookended by 13-25 hour drives across the country). I've never gotten to know my aunts, uncles, cousins, and grandparents very well, but when I'm with them I do feel like family and I cherish every moment. It was such a blessing to spend my holiday with that bunch of crazies :) They may be crazy, but they're my crazy.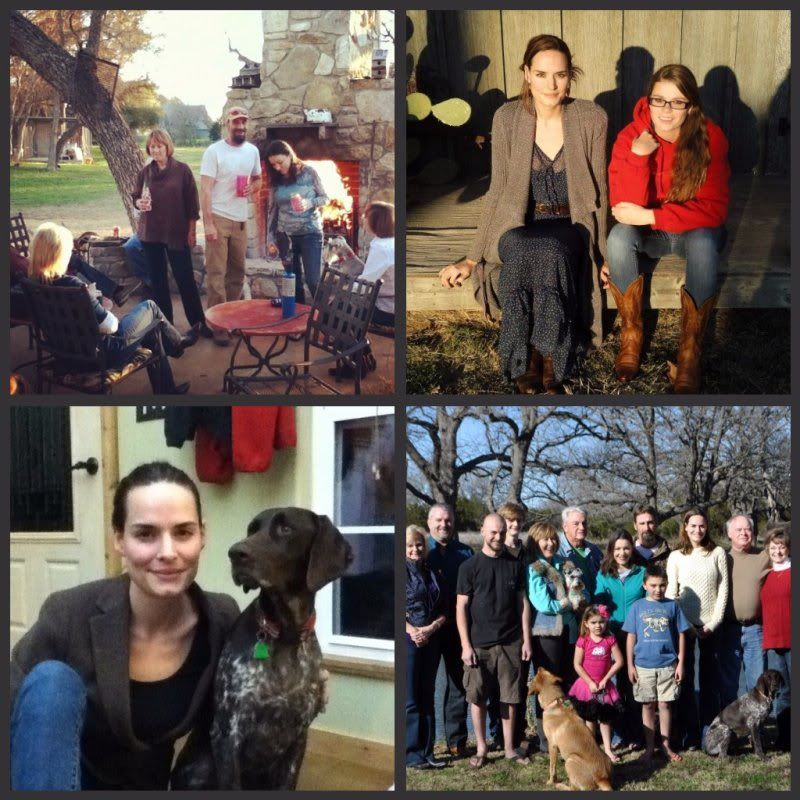 What are you grateful for this week?