This beauty came in the mail today: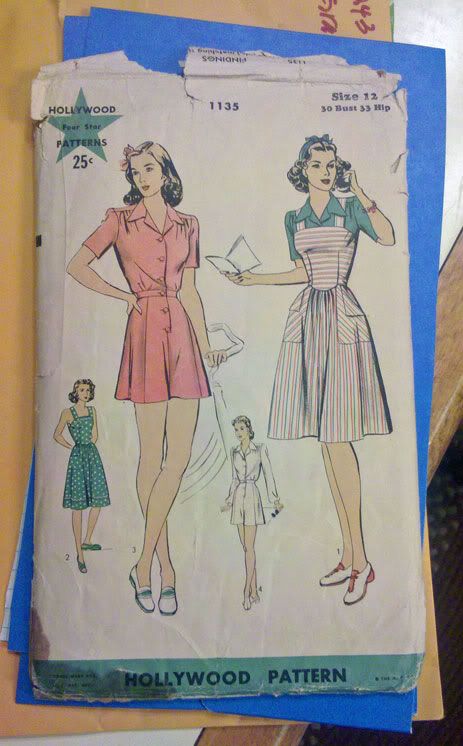 I haven't counted it yet, but I think all the pattern pieces are present (unlike
this playsuit pattern
I bought off of eBay a while back). I've been wanting to make a playsuit for a while. I have the cutest picture of my grandma wearing one, and I want to make one similar to it.
My Golden Grams, on right-- isn't she stunning?
It's fall here now, with winter well on its way, so I may put the pattern aside for the time being, but it is going on my to do list!
XOXO,