I actually watched this film last summer and took a bunch of screenshots but never got around to posting them. The film is called Summertime and it was filmed in 1955 and starred Katherine Hepburn.
I really liked the film when I watched it. It's about an aging woman who has never been married. She takes her dream vacation to Venice, Italy alone, and although she's quite independent, she realizes along the way that some experiences are meant to be shared. She ends up falling for an Italian man, but the film has a bittersweet ending.
At the time, the film really resonated with me. I was single, and feeling like I would never meet someone. I pictured that it would one day be me vacationing alone in Italy, meeting a man I was drawn to, and then having to go back to my mundane life.
I recommend watching this film. The feelings portrayed in this film ring so true-- it's none of that saccharine tripe that characterizes so many romantic comedies. And the fashion! I love her wardrobe. She is so cute--in one scene she buys the cutest pair of red shoes and then gets all gussied up for her hot date with the Italian man.
I love the salmon color of this dress. And the matching bow. I remember loving the other girl's outfit-- her little wasp-waist and the off-the-shoulder blouse.
The white shirtmaker dress is pretty cute, too. Notice she's wearing the same salmon bow in her hair. She falls into the canal at one point, and I loved seeing her undergarments hanging out to dry.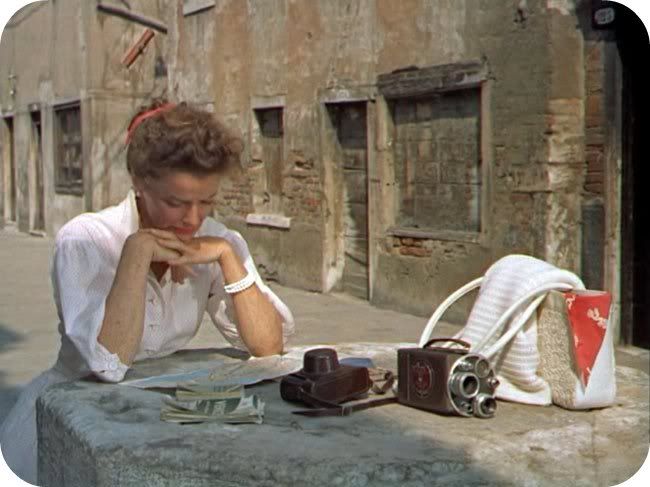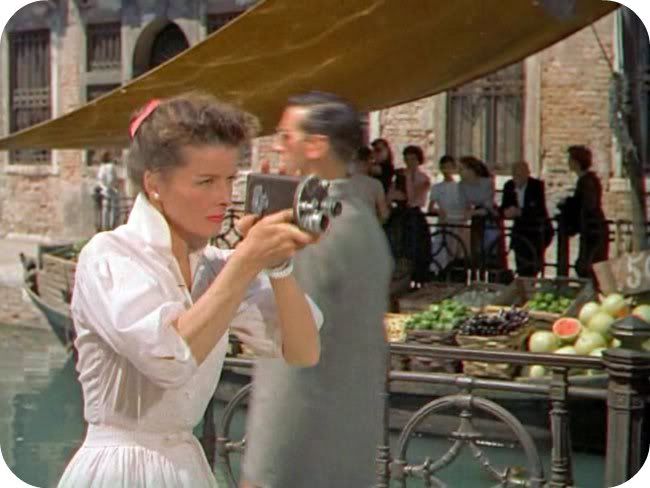 And of course there's the not-to-be-missed scenes of everyday Italian life: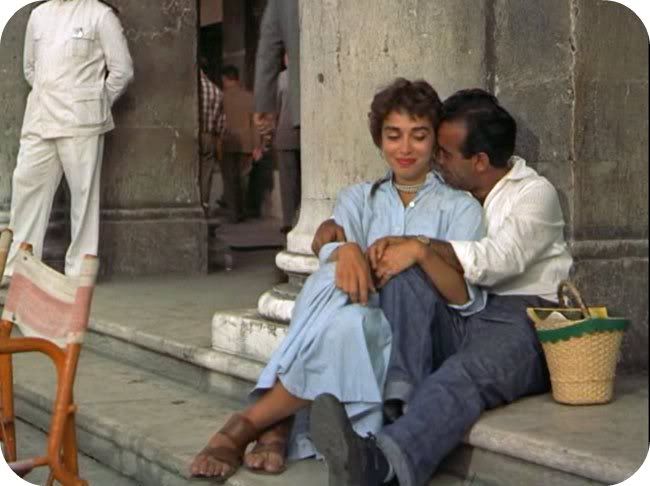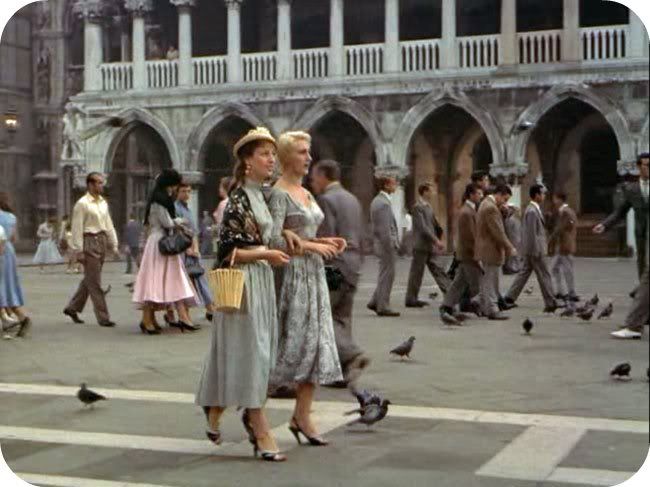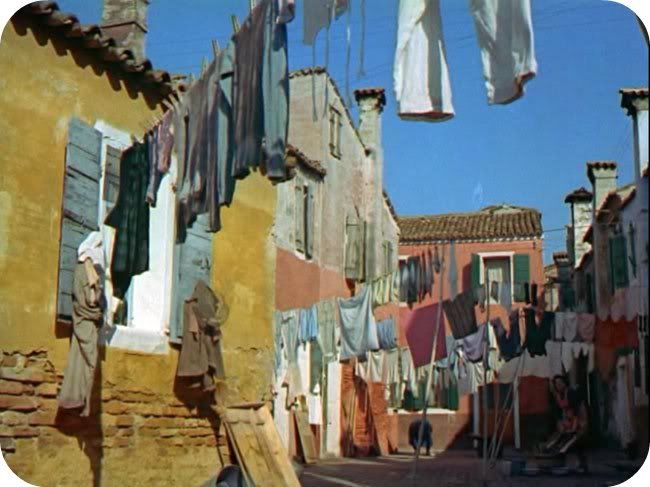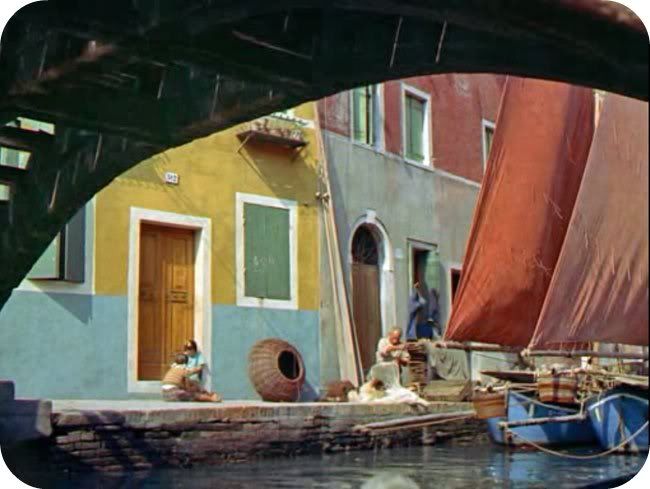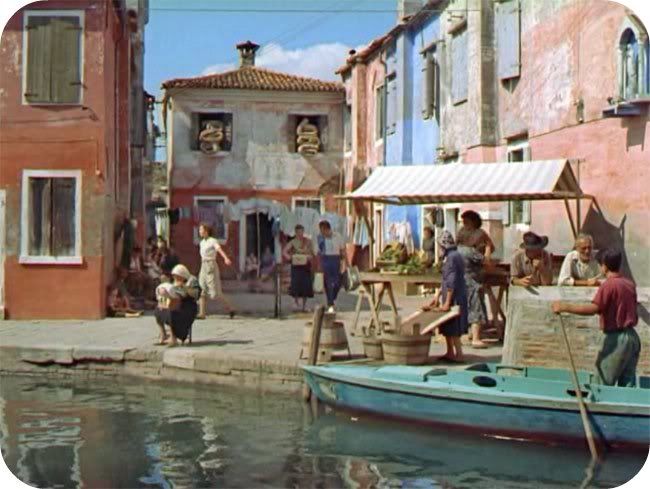 At one point they take a day-trip to a nearby island (Burano, the so-called Rainbow Island). I love her cute outing dress.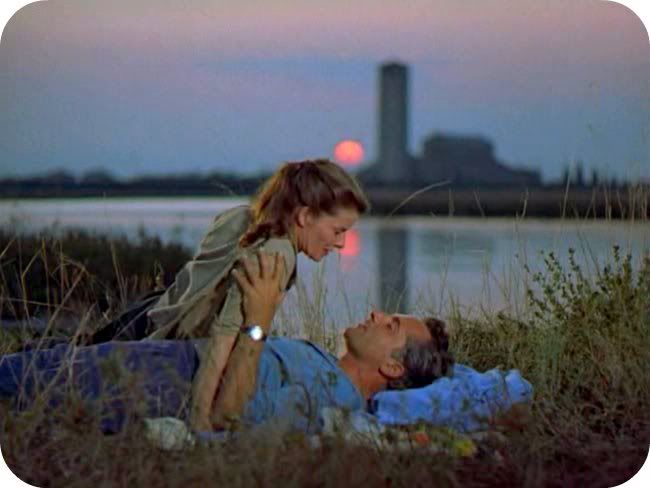 And then there's her jumper that she wears in the last scene on the movie. Did I mention that I want a jumper to wear over a turtleneck?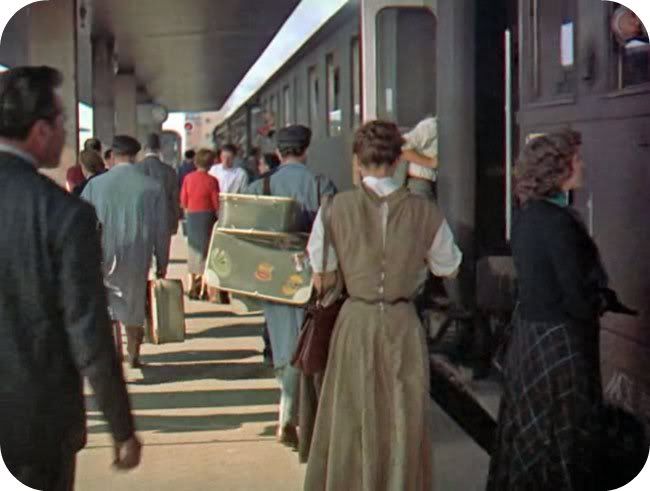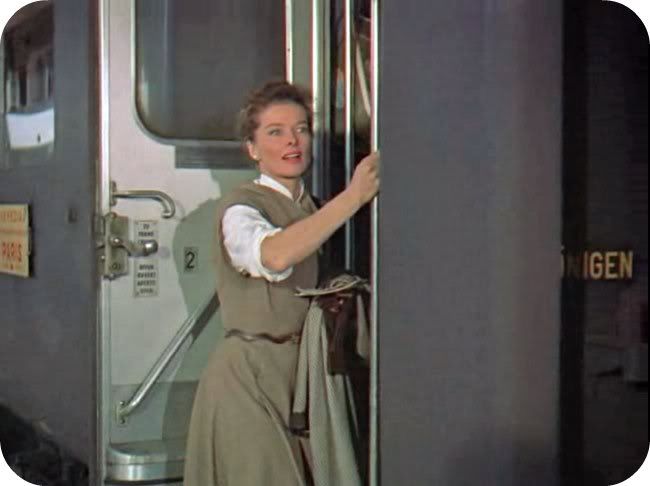 Goodbye Summer! I'll miss you and can't wait for your return.
In the meanwhile, be sure to check out this movie. I highly recommend it!