Last year while watching the film Heaven Can Wait, which stars the divine Gene Tierney, I took a few screen captures of her look in one of the scenes.
As the movie is set in the early twentieth century many of the looks are too costume-y to wear today, but this one, I thought, could still be pulled off (of course in an appropriate setting. I'd love to wear a look like this when I play in my orchestra concert next month.)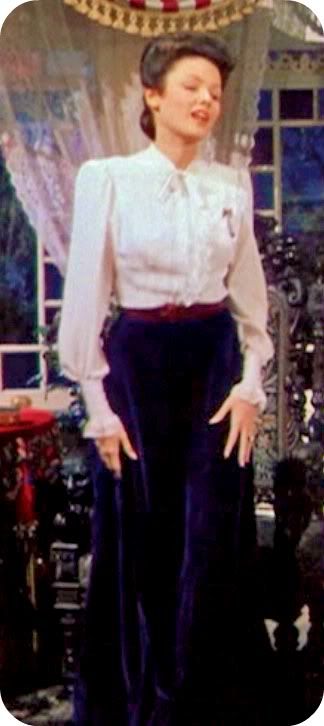 My mom got in the mail the other day a catalog from a company called The Pyramid Collection. The clothing in the catalog was definitely a bit quirky-- an odd combination of new-age skirts, steampunk- style jackets, and goth trinkets. And, even though I don't usually wear that sort of stuff, some of the pieces turned out to be quite cute. The velvet skirt below immediately made me think of Gene's outfit from the film.
Next up, finding a blouse. These pictures had me googling "heirloom sewing." I'm definitely crushing on Gibson-girl blouses.