Over the weekend I got a chance to go to D.C. to visit the National Gallery of Art where I viewed the exhibit The Pre-Raphaelite Lens: British Photography and Painting, 1848-1875 (through January 30, 2011). For those of you who don't know, the Pre-Raphaelites were a group of English painters, poets, and critics who joined together in 1848 to reform the art world. These men intensely disliked the changes that artists like Michelangelo and Raphael had brought about in the art world and desired to return to the way things were before Raphael et al. (hence their name, the Pre-Raphaelites).
Pre-Raphaelite art is decidedly one of my favorites. I have always been drawn to their love of nature; their use of of bright, jewel-toned colors; and their drawing of inspiration from Romanticism and Medievalism. Although the Pre-Raphaelite Brotherhood (as they fashioned themselves) was quite small, being made up of seven men, their circle of influence was quite large. Some of my favorite artists (John William Waterhouse, William Morris, Edmund Leighton, Edward Burne-Jones, Aubrey Beardsley) were all influenced by the work of this movement.
The exhibit focuses not of the paintings that one typically associates with the Pre-Raphaelites, but with photography. It's broken up into two parts-- one focusing on landscapes and the other on portraits. It's an awesome exhibit filled with beautiful photography; if you're in the D.C. area before the end of the month, I definitely recommend stopping by. You can also view highlights from the exhibit here.
One of the highlights of the exhibition was the work of a photographer I had previously never heard of, Julia Margaret Cameron. Her portraits are exquisite, and look so much like what photographers are doing today. Check out some of her work:
The Mountain Nymph, Sweet Liberty (1866)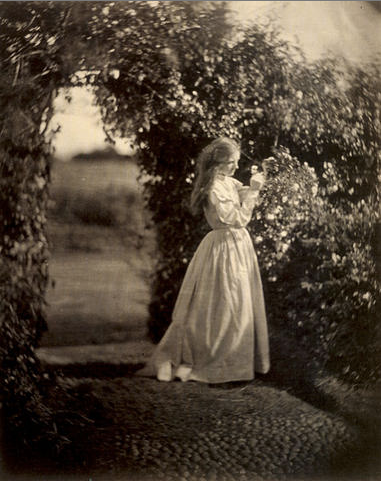 Gardener's Daughter (1867)
The Kiss of Peace (c. 1869)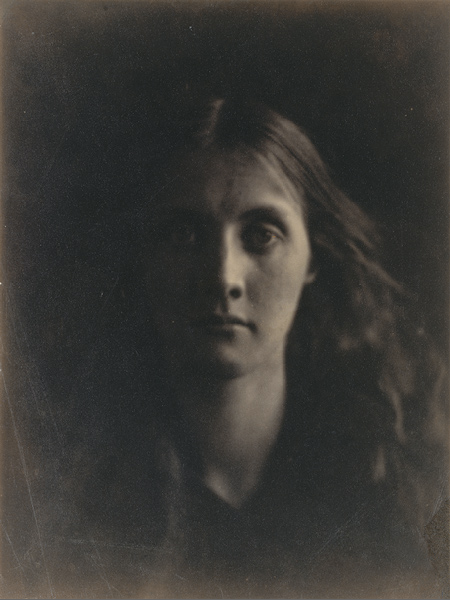 Julia Jackson (1867) (The mother of Virginia Woolf)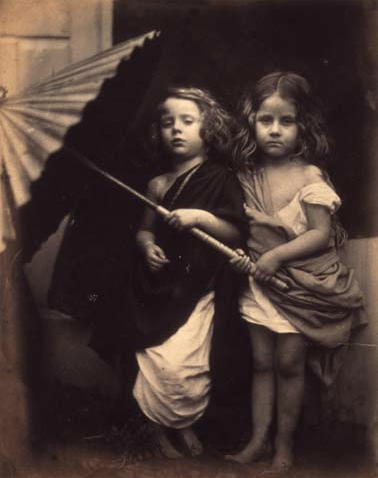 Two Girls with Umbrella (1864)
Beatrice (Oct 19, 1870)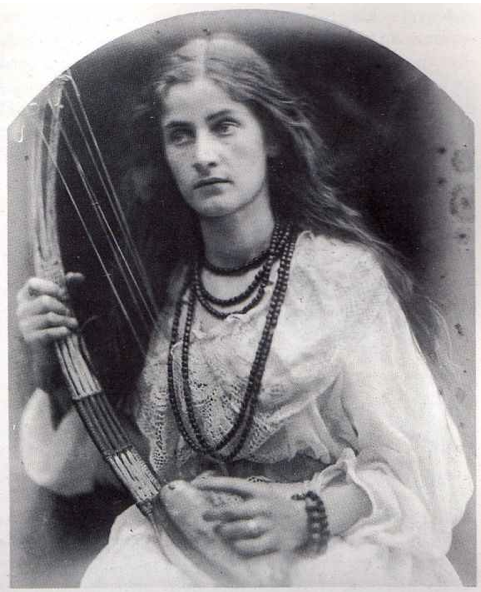 The Princess (1874)
Julia Margaret Cameron is amazing, right? The coolest thing about her is that she did not discover photography until she was 48 years old. Her daughter gave her a camera as a present with a note attached which read

"It may amuse you, Mother, to try to photograph during your solitude at Freshwater."
Gareth and Lynette (1874)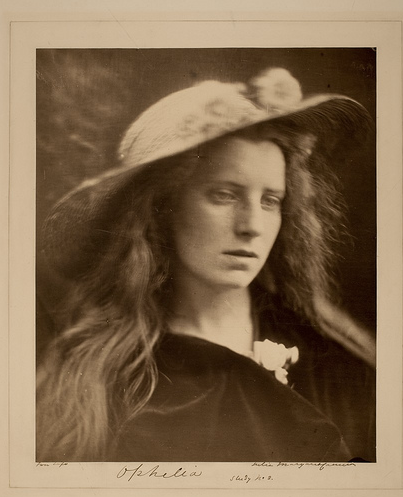 Ophelia Study (1867)
The Shadow of the Cross (1865)
Come Alice
Whisper of the Muse
Sir Galahad and Pale Nun (1874)
The Echo (1868)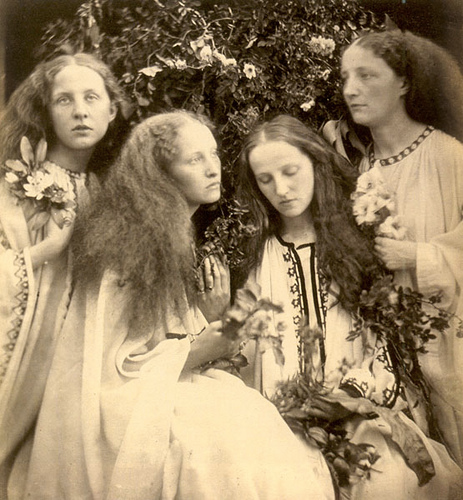 The Rosebud Garden of Girls (1868)
Venus Chiding Cupid and Depriving Him of His Wings (1872)
Iago (1867)
Marianne North in Mrs Cameron's house in Ceylon (1877)
I have to cut myself off from posting more pictures-- Julia Margaret Cameron has an amazing body of work, and these pictures are just the tip of the iceberg. Go forth and Google!