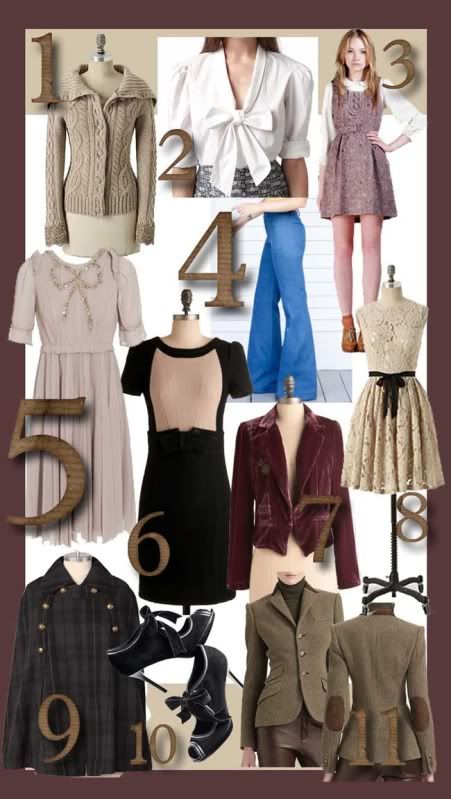 1. I'm still craving a fisherman sweater. This cardigan would be equally dashing thrown over a floral dress or paired with jeans.
2. A simple white blouse with a bow. Love it!
3. I'm really in the mood for a jumper. This one fits the bill nicely.
4. I saw these jeans online and immediately was smitten.
5. Way too expensive for me, but oh! a girl can dream, can't she?
6. Classic and sophisticated with a touch of retro appeal (in wool!).
7. I'm obsessed with velvet this season, and particularly like this mauve-colored blazer.
8. Ditto on lace. I think fall's best offerings are in velvet and lace this year.
9. How pretty is this cape?!? I love the plaid.
10. The quintessential party shoes. Wouldn't they look divine with some of these dresses?
11. I want to add a tweed jacket to my closet. Elbow pads are required.