I saw this picture on Ginny Branch Stelling's blog, and immediately thought how much I would love to have a home that looks like this one day: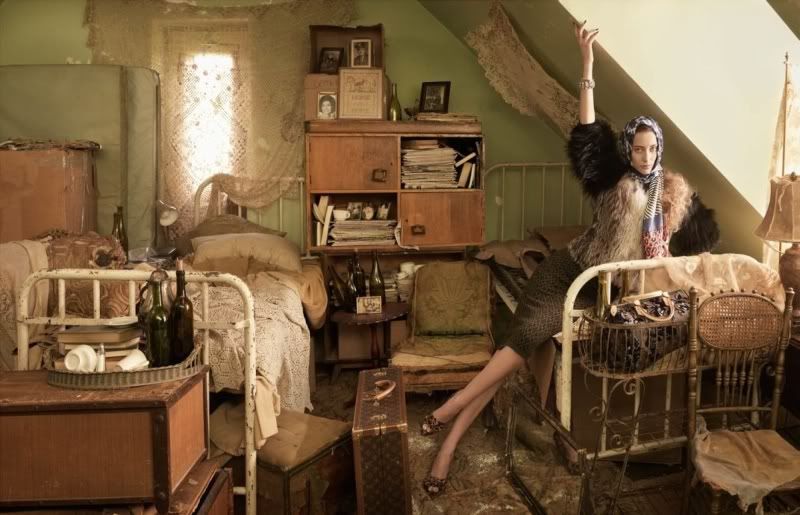 The shot below is from a scene in season 3 of Madmen, and I must admit that the decorating in the kitchen also caught my fancy:
Here's one parting shot from the Life in Pictures Blog. It's from an editorial by Bruce Weber, shot at Stella McCartney's country home. How picturesque is this?