Whilst celebrating my birthday on Sunday, little did I know that the wedding of the decade was going on. No, I'm not referring to Chelsea Clinton (who got married on Saturday night), but to a certain Lisa Simpson who celebrated her nuptials at 1pm in the afternoon.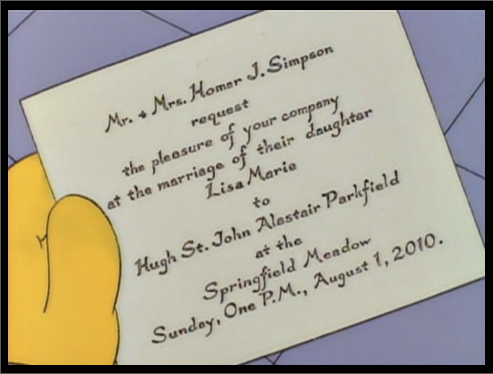 The episode originally aired in 1995 and was entitled, "Lisa's Wedding."
Lisa, I hope that you and Hugh St. John Alastair Parkfield have a beautiful life together.
XOXO,